Specialized organization

Coordinator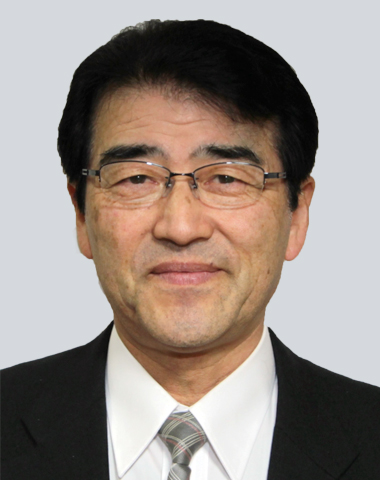 Yasuo TomitaChief Coordinator
In charge of
Executive manager of coordinating operation
Field of expertise
Master of Technology Management (MOT)
Heat Transfer Engineering · Heat Exchange · Plant System
Mechanical engineering · Mechatronic system
Self-introduction
Since the beginning of the project of making Fukushima the frontrunner place of renewable energy, I have been supporting the newly established renewable energy businesses and the matching process between the local companies and the research institutions such as universities. Energy Agency Fukushima's operations are diverse, but we will do our utmost to live up to the expectations and requests from the local enterprises by utilizing each coordinator's specialized expertise to the fullest.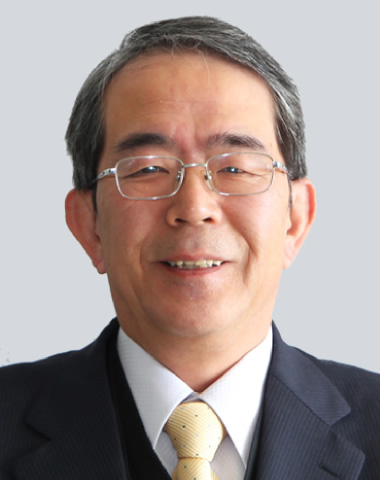 Toshiyuki KobayashiCoordinator
In charge of
Overseas renewable energy in general
Biomass
Field of expertise
Semiconductor manufacturing technology and device technology
Quality control and environmental management system
Manufacturing support
Self-introduction
I worked for a foreign-affiliated semiconductor company for 31 years. Utilizing my experiences in "process technology", "memory products technology", "device technology" , "semiconductor manufacturing department", "production management", "quality assurance department" and "environment and facility department" , I'm able to support manufacturing from a variety of technical perspectives. In addition, after getting involved in overseas business collaboration and business matching support at the Fukushima Prefecture Industry Creation Division, I am promoting both business and collaboration with both local and overseas renewable energy enterprises at the Energy Agency Fukushima.
Noboru HoshinaCoordinator
In charge of
Renewable energy research group, Solar power, wind power, energy network related
Field of expertise
Production technology, automation equipment
Manufacturing process improvement, manufacturing technology
Analysis of product accident causes and countermeasures
Self-introduction
I worked for a local electronic component company for 39 years. I was in charge of production technology, I implemented the mass production facility for prototyping and developed the manufacturing processes. In addition, my duty was to analyze the causes of product accidents in the market, to prepare the countermeasures and to do feedback to the manufacturing process. Also, I have experience in establishing overseas factories, public relations and general affairs. I hope that I can serve my duty as a coordinator of the renewable energy and be able to help the local enterprises. Please feel free to contact me.
Mamoru OuchiCoordinator
In charge of
Subsidy
Field of expertise
Mechatronics
Software: Embedded software
Hardware: Microcomputer · Sensor · FPGA
Self-introduction
Utilizing my thirty six years of experience in development and design of electronic components, I would like to focus on both speeding up the system establishment process and the product development process of original local products. By collaborating with small and medium enterprises, we can gather unique technologies from different companies throughout the prefecture to develop such unique products. As a coordinator, I hope to fulfill my role of supporting both the existing and new renewable energy companies by gathering proper information of the region and related industries, and connecting the right people with the right resources at a right time.
Masayoshi KanekoSub Coordinator
In charge of
Sales channel development support
Field of expertise
Wood biomass power generation
Grid interconnection procedure
Quality control of electronic equipment production line (failure analysis and improvement)
Self-introduction
I have been conducting quality control operations of electronic equipment production lines at private companies for 30 years. Also, I have experience in system coordination of wood biomass power generation, FIT applications and grid interconnection applications. By utilizing these experiences, I would like to support the expansion of sales channels of renewable energy companies in Fukushima Prefecture.
Miho KiyomatsuSub Coordinator
In charge of
Overseas renewable energy in general
Biomass
Field of expertise
Collaborations with foreign companies
Self-introduction介
Energy Agency Fukushima has a wide range of collaborations with overseas renewable energy support organizations, companies and universities such as Germany. Please do not hesitate to contact me if you are considering about developing a sales channel to overseas.
Mio MizuuchiSub Coordinator
In charge of
Renewable energy networking, solar power, wind power, energy network related
Field of expertise
GSHP (Ground Source Heat Pump)
Hydrogen
Environmental protection (Biodiversity treaty)
Self-introduction
I am researching international treaties on environmental protection at the graduate school. This led me into renewable energy.
Utilizing the fact that I am semi-native in English, I will support coordination between companies in Fukushima Prefecture and overseas companies and help them to develop sales channels and exchange information. Please feel free to contact me.