Coordination of Market Development Activities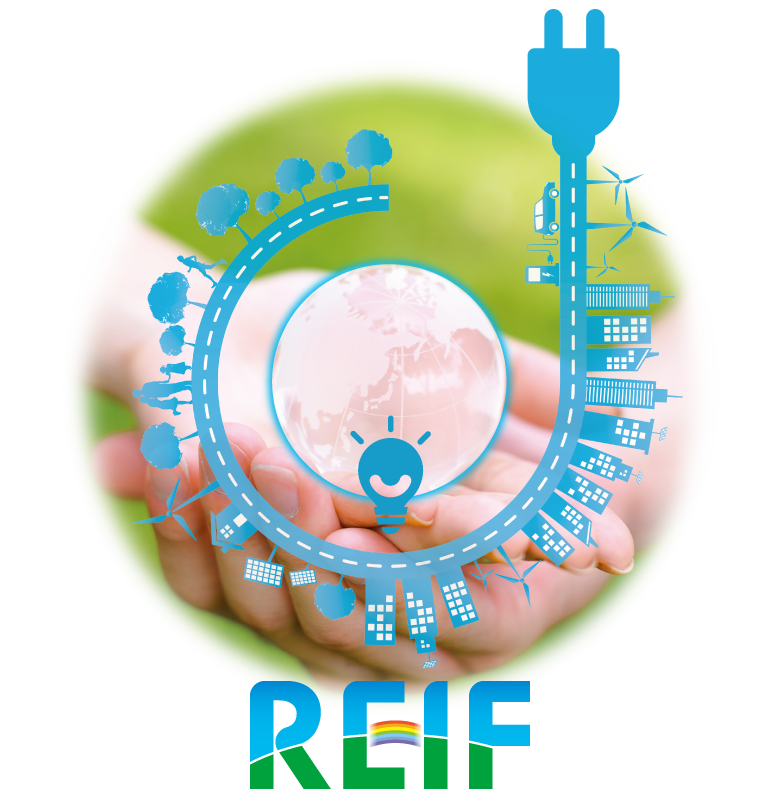 Through organizing "REIF Fukushima" and supporting the displays at exhibitions, we will support the development and expansion of sales channels for the local enterprises in renewable energy field.
We will operate exhibitions that gather the latest technologies and products of renewable energy related industries and will promote the three pillars of the Fukushima Plan for a New Energy Society, "Expanding the implementation of renewable energy", "Establishing a model to actualize the hydrogen society" "Building a Smart Community" as the main themes.
To be the frontrunner place of renewable energy, we provide technology, information and communal spaces for the renewable energy related enterprises.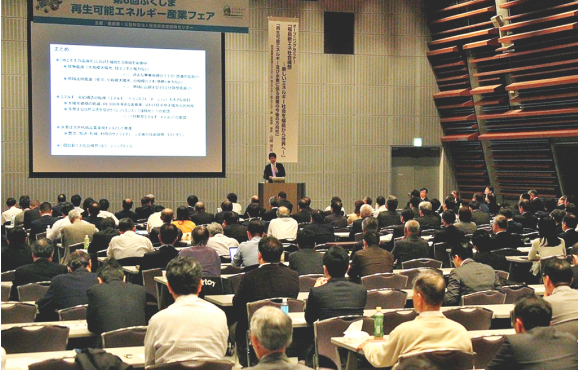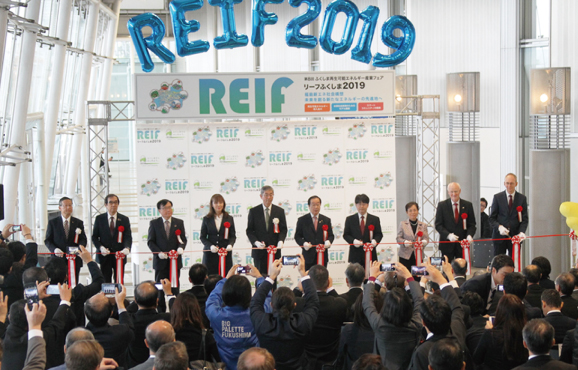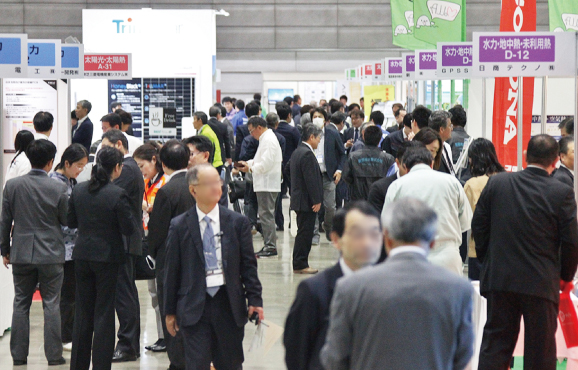 An actual example
Holding of REIF Fukushima > Holding exhibitions that can transmit information and provide a place for business talks and collaborations.
Displaying at Metropolitan Area Exhibitions > Displaying at the exhibitions held in the metropolitan area to expand sales channels.
Displaying at E-world energy & water > We plan to participate Europe's largest energy trade fair jointly with the local enterprises.
Interview
CoordinatorYamada Koichiro
Renewable energy research group, Solar power, wind power, energy network related
Field of expertise
Production technology, automation equipment
Manufacturing process improvement, manufacturing technology
Analysis of product accident causes and countermeasures
We will combine the power of companies in Fukushima Prefecture to support the expansion of sales channels from outside the prefecture to overseas.
CoordinatorYamada Koichiro
How are you developing the sales channels?
Since 2012, we are holding "Fukushima Reconstruction Renewable Energy Industry Fair REIF Fukushima". Originally it was an exhibition mainly focused on enlightenment and PR of renewable energy, but now it is an exhibition with rapid business negotiation results. It is the largest in Tohoku as an exhibition only related to renewable energy. At "REIF Fukushima" held in 2017, seminar on hydrogen energy, exhibition and test drive session of hydrogen cars were also held. The number of visitors reached the highest ever recorded.
Please tell me about the specific contents of REIF Fukushima.
We are offering a place to transmit or receive the latest technological news, to have business negotiations and collaborations to renewable energy related enterprises, associations and research institutions. In addition to exhibitions, there are also various seminars, manufacturing business conventions and exhibitors' gathering sessions.
In the field of exhibition is widely ranged with renewable energy related fields, energy saving related fields, manufacturing industries, schools, universities, research institutes, local governments and sponsor organizations, etc.
What else are in operation?
We are exhibiting at "Renewable Energy World Exhibition" since 2005. We are supporting the expenditure of the sales channel of local enterprises by providing the opportunity to obtain the know-how and the benefits of exhibitions through their experience at REIF Fukushima.