Toward the Future of Fukushima in 2040

The Fukushima Plan for a New Energy Society
The Fukushima Plan for a
New Energy Society
The "Fukushima Plan for a New Energy Society" was formulated in September 2016. The projects aim to support Fukushima's reconstruction from the disasters of March 2011 through advances in the field of energy. The plan includes promotion of renewable energy while testing ways to produce hydrogen from renewable energy, and to store, transport, and use it.
In parallel with these endeavors, we are also moving forward with the development of smart communities in various areas of the prefecture.
Promoting the New Energy Society Concept: From Fukushima to the World
Expanded use of wind, solar and other forms of renewable energy. Leading-edge empirical research using one of the world's largest renewable energy-based hydrogen production facilities. The development of communities based on renewable energy and hydrogen… We are actively moving forward with these projects – with the government and private sectors united – to realize the Fukushima Plan for a New Energy Society.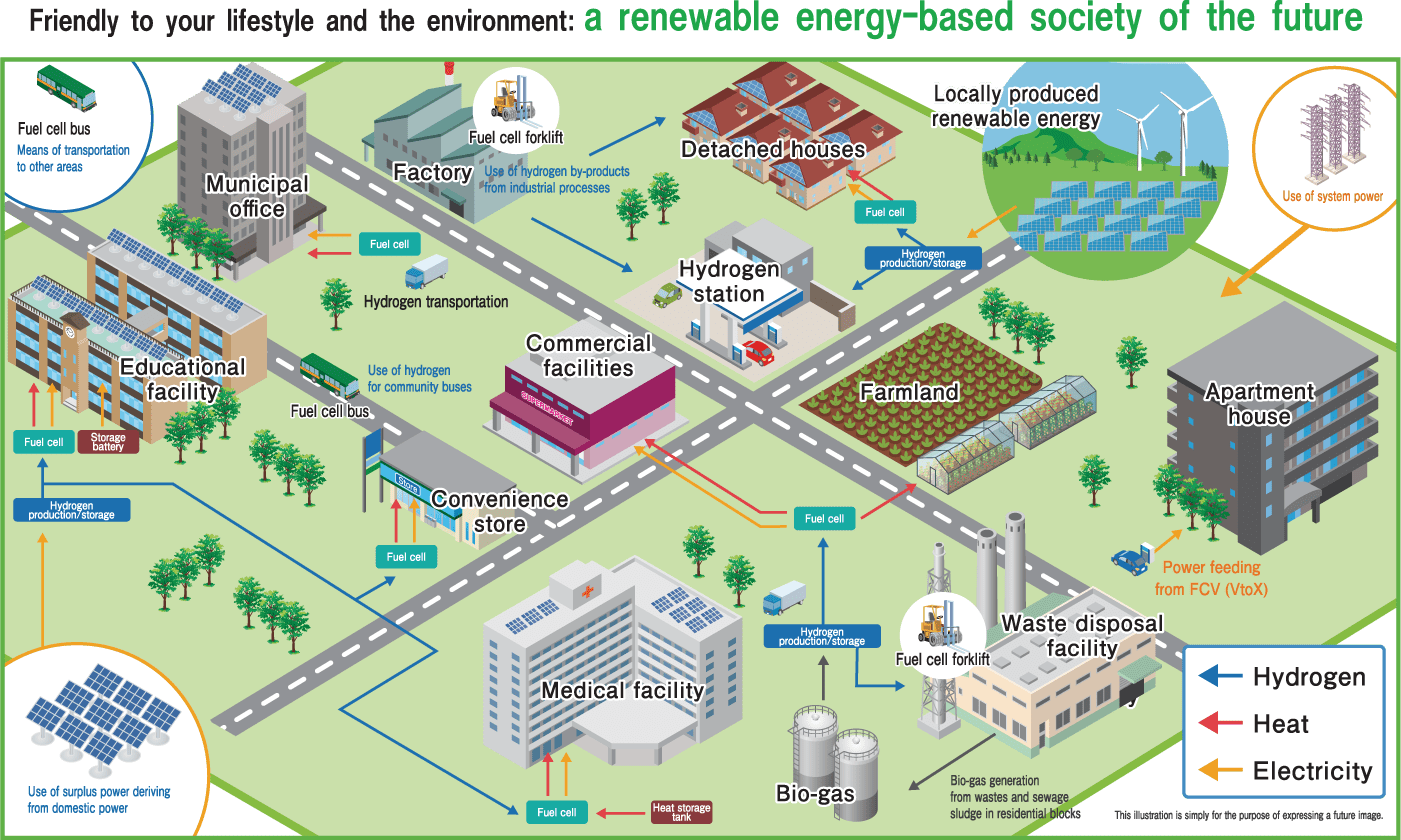 Model construction for realizing a hydrogen-based society
Hydrogen is a focus of attention as a next-generation source of clean energy. An ambitious project is now in progress in Fukushima: verification of leading-edge technologies required to produce hydrogen from renewable energy on a large scale, and to transport, store and use it. We plan to use the Fukushima-generated hydrogen during the 2020 Tokyo Olympics and Paralympics.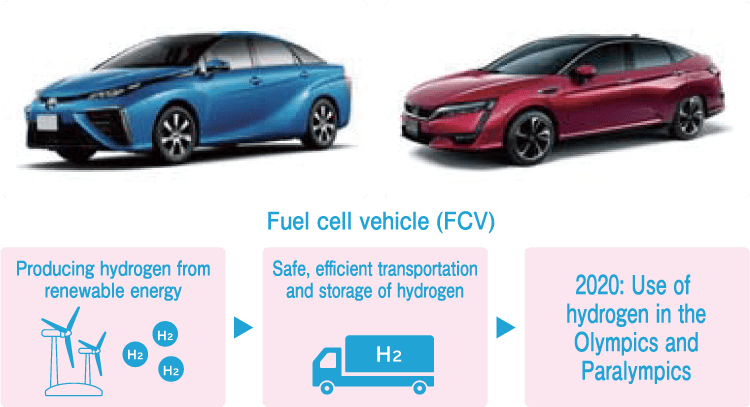 Fukushima Renewable Energy Institute (FREA), National Institute of
Advanced Industrial Science & Technology (AIST)
The primary missions of the Fukushima Renewable Energy Institute (FREA) are: to promote research and development into renewable energy, which is open to the world; and to contribute to reconstruction of the region through developing clusters of new industries. As the only laboratory in Japan dedicated to renewable energy research, FREA focuses on research into new technologies that support the anticipated massive introduction of renewable energy, while developing related technologies in collaboration with local businesses. FREA opened one of the world's largest power electronics test facilities in 2016, which allows it to develop power conditioners and other power control devices with local electrical machinery manufacturers. In addition, it undertakes joint research with universities and so forth to foster capable personnel for the future.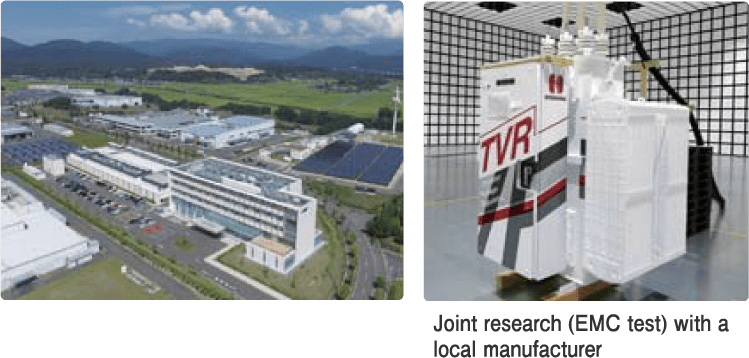 Expanded introduction of renewable energy
Establish a new power transmission company to develop the power grid necessary for building a wind farm in the Abukuma mountain and coastal regions.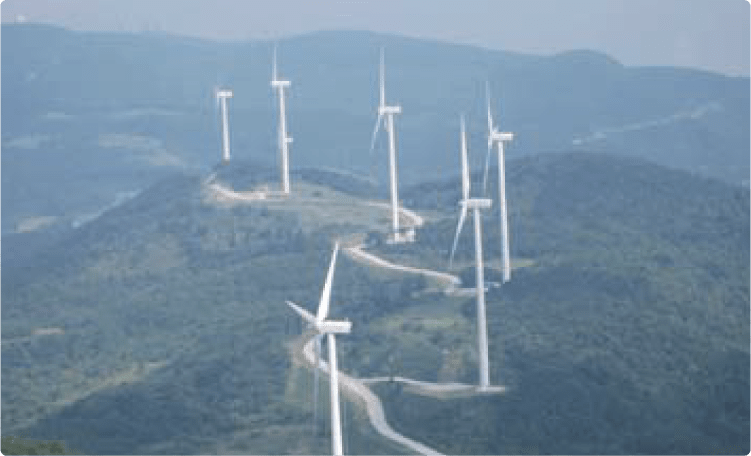 Building "Smart Communities"
We are tackling the construction of "Smart Communities" designed to effectively use renewable energy and hydrogen locally. In FY2015, Aizuwakamatsu City completed the construction of a smart community powered by solar energy. Smart community projects are currently in progress in Soma City and the towns of Shinchi, Namie and Naraha – all in the coastal Hama-dori region. The projects also aim to facilitate recovery of these municipalities.